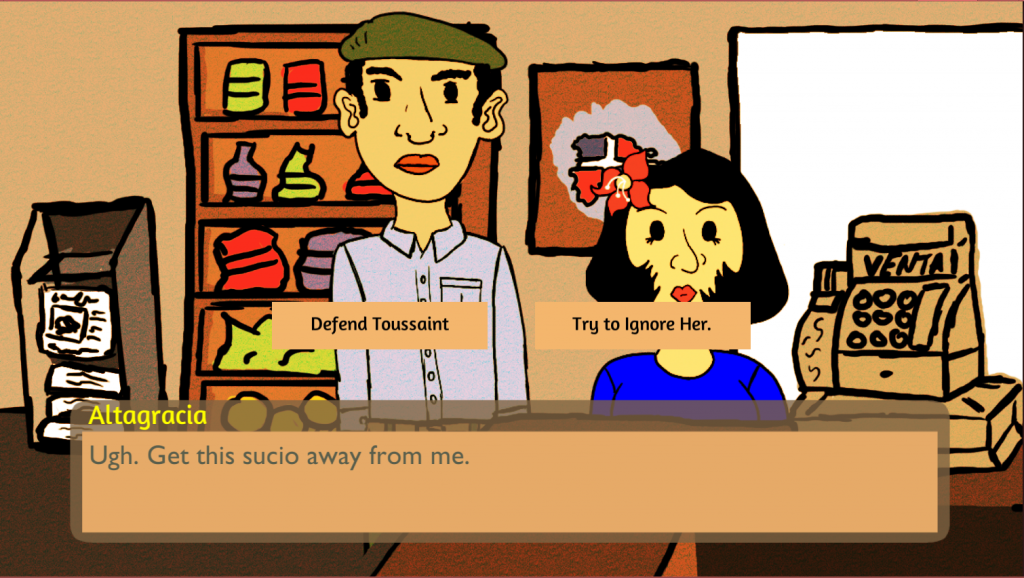 Created by: Reynaldo Vargas
For: MFA Thesis
Released: TBD
Platform: iPad/Android Tablets
A July Before Paradise is my MFA Thesis. This game was developed for two main reasons: I wanted to tell a personal story in a game and I wanted to question the importance of choice in Visual Novels. The game takes place in two settings, the first you play as my father in the Dominican Republic during the 1960s and the second you play as myself during the 2000s in New York City. The choices you make with my father in the first scene change how he acts towards the player in the second scene. Everything in the game was developed/created by me.