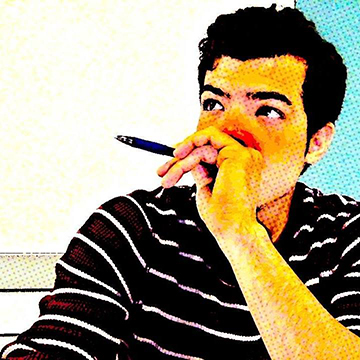 I am a game designer from Brooklyn. I hold a MFA in Game Design from NYU Tisch School of the Arts. My thesis, "A July in Paradise" is a visual novel which questions the value of choice in games. I also hold a BA from NYU Gallatin School of the Individualized Study where I concentrated in "Power and Pedagogy", the study of how knowledge and the access to it affects power structures. Currently I am the volunteer coordinator for IndieCade. In addition,  I teach children how to program and design games at various afterschool programs.
I am the bassist for my band, A Thief! (we're bad :|) and like to hang out with my dog, Maggie and my cat Indiana.
Part of the [tafkaf collective]. (Stuff to be up soon)
Contact me at reymakes@gmail.com.